Delta Insurance – ResilienceTec
November 12, 2018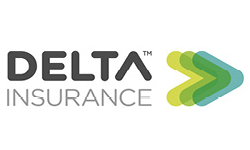 Delta Insurance, an industry leading New Zealand Insurance company is supporting their customers by offering ResilienceTec to it's customers free of charge, when they take up a Delta insurance policy.
Natural events such as earthquakes, storms and flooding have featured prominently in business continuity planning and are still an important area of threat to prepare for, but planning also needed to account for a host of other risks. They include major power outages, pandemics or epidemics, product recall, environmental/pollution incidents, workplace accidents, equipment theft or sabotage, mechanical breakdown or failures in the supply chain. The biggest growth in risk has been around an increasing reliance on technology within a business, and the growth of cyber risks in particular cyber-crime – says Delta Insurance CEO Ian Pollard.
ResilienceTec is perfectly placed as an online emergency and business continuity planning tool, now with a cyber security policy builder and cyber security response plan builder included.